Welcome to Brentwood Dental Center!
We are delighted to have the opportunity to continue the excellent care you received at Schmitter Family Dental. Your health and comfort are our utmost priority, and we're excited to provide you with a seamless transition and superior dental services.
We are proud to introduce you to Dr. Shelby Nelson, the heart and soul of Brentwood Dental Center. Dr. Nelson embodies our commitment to high-quality, personalized dental care, and we believe her passion, skills, and warm personality will make you feel right at home.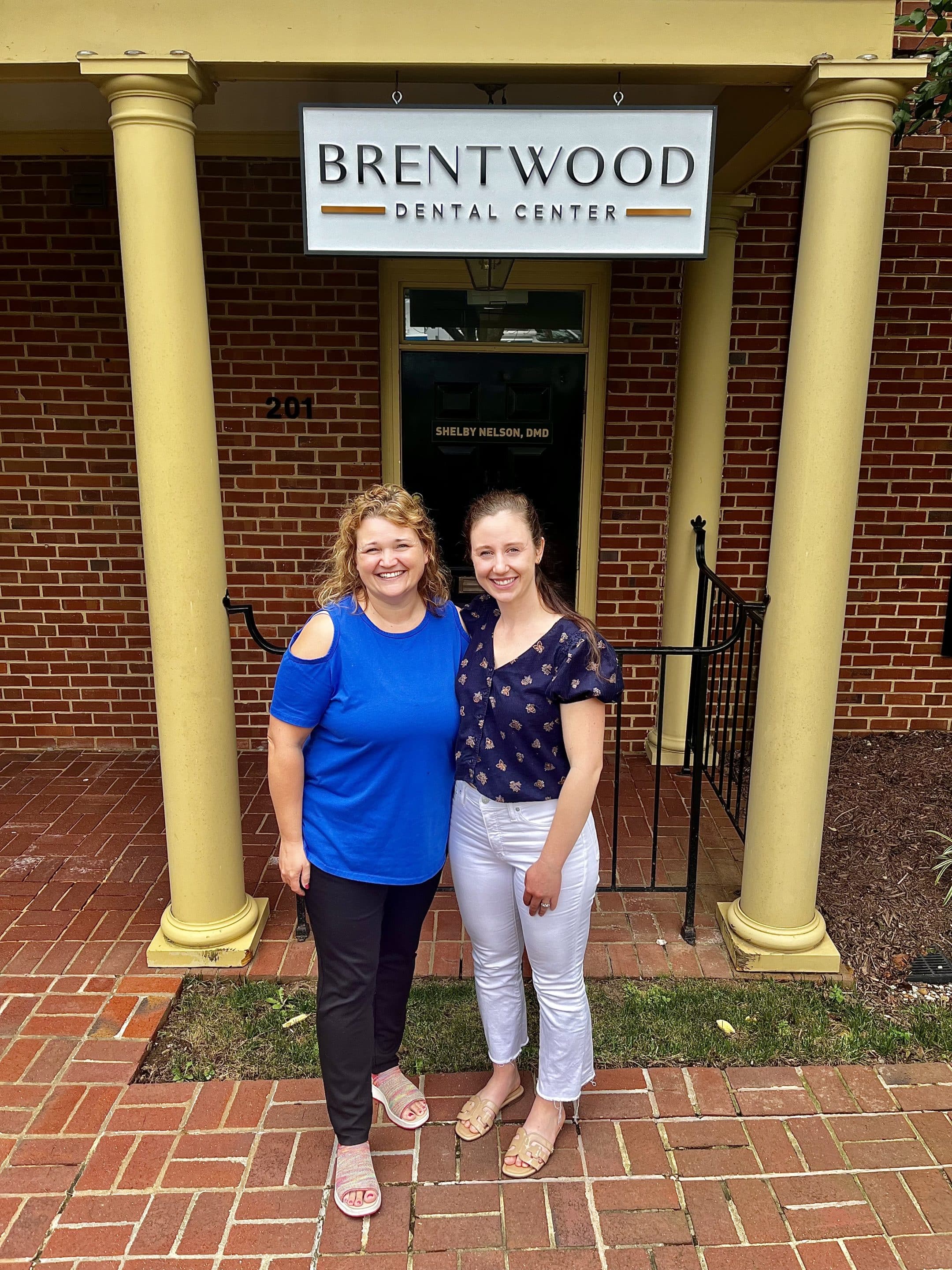 Though new to Brentwood, Dr. Nelson is not new to dentistry. Originally hailing from Spartanburg, South Carolina, she completed her Doctorate in Dental Medicine at the prestigious Medical University of South Carolina (MUSC) in Charleston after studying biology at Wofford College. She's been practicing dentistry with compassion and precision ever since.
Dr. Nelson provides a wide range of services, including veneers, teeth whitening, Botox, Invisalign, root canals, tooth extractions, and even same-day crowns. And despite growing up in a family deeply rooted in the sugar business—search for "Daisy Cakes" to meet her mom—she's committed to helping you maintain your oral health!
Our location is conveniently just three minutes from your previous dental office, Schmitter Family Dental. We've made special arrangements to ensure your transition to our practice is smooth and effortless. As part of this transition, we've reserved spaces specifically for up to 100 patients from Schmitter Family Dental.
As you become acquainted with Brentwood Dental Center, we hope you will feel confident and reassured by our commitment to your oral health. We're not only invested in your smile but also in your overall well-being.
So, here's to new beginnings! Welcome to our dental family. We're thrilled to meet you and look forward to serving your dental needs for years to come.