General Dentistry in Brentwood, TN
General dentistry includes an array of procedures and treatments for people of all ages. Here is an overview of general dentistry, why it matters, and some of the most common dental services!
What Is General Dentistry? 
General dentistry covers a wide range of restorative services that correct problems with your teeth and mouth and preventative services that aim to keep them from occurring in the first place. It differs from cosmetic dentistry because it focuses primarily on the health of your teeth rather than their appearance. Most people should see a general dentist approximately every six months for regular preventative care. Your dentist can recommend restorative services that your health may benefit from at these appointments.
How Does Dental Health Impact Your Overall Health? 
The health of your teeth can have a more significant impact on your overall health than you might expect. Cavities, gum disease, and other oral health problems mean that your mouth is filled with an unusually high amount of bacteria, which can spread throughout your body and have been linked to 57 other types of systemic disease. Specifically, when evaluating cardiovascular disease and fatal heart attacks, 78% of clots showed the presence of pathogenic bacteria that originated from the mouth. We use salivary testing to detect unusually high levels of pathogenic bacteria to ensure that your mouth is not contributing to other systemic issues you may experience. Severe tooth decay that results in the loss of multiple teeth can also impact your ability to eat properly, which means that you may have difficulty getting the nutrition you need. 
Why Do People Need to See a General Dentist? 
Seeing a dentist regularly for general dental care is an important step in maintaining good oral health, even if you are not experiencing any problems at the time. Brushing, flossing, and other at-home oral hygiene products can only do so much when removing plaque and tartar from your teeth. Biofilm should be removed using special tools by a professional approximately every six months to prevent tooth and gum problems. We also screen for cavities and a wide range of other oral health issues that have the potential to eventually impact your overall health at this time, such as: 
Sleep apnea 

TMJ disorder

Gum disease, 

Infections,
Early signs of many of these conditions may only be minimally problematic or not noticeable to you at all, which means that it is important to have a professional look at your teeth regularly to identify potential problems and begin treatment if needed before they become more significant and difficult to manage.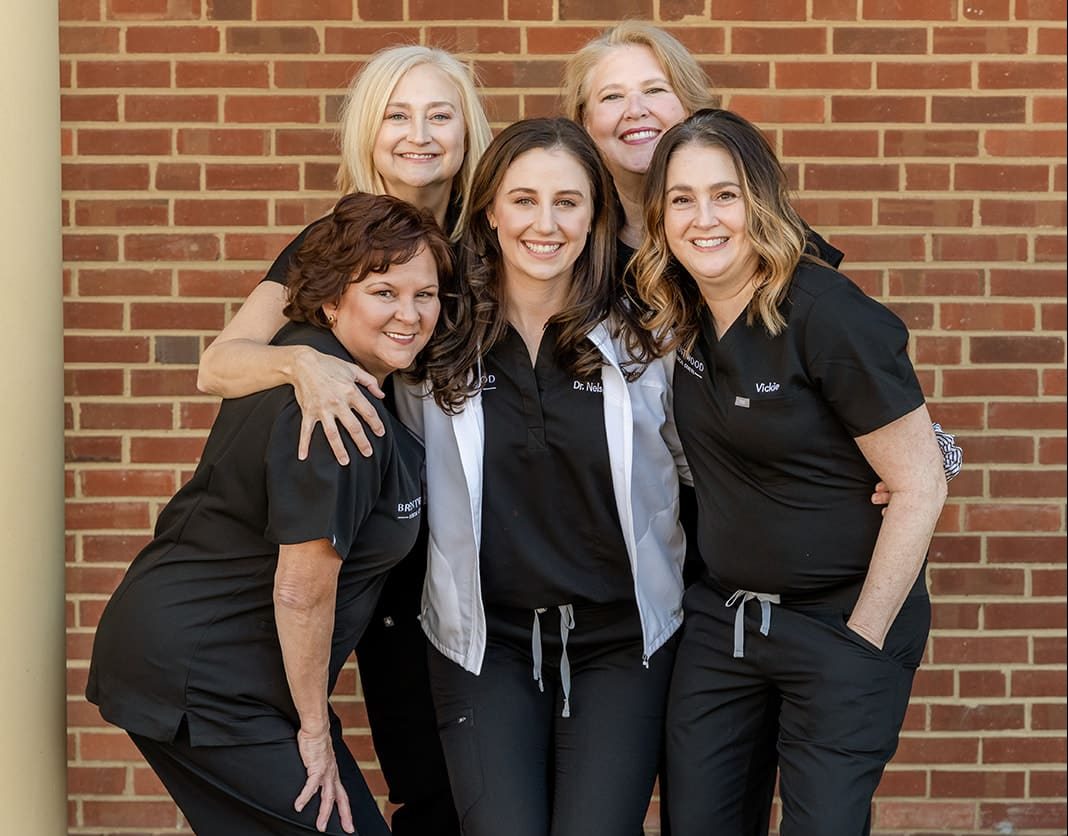 Why Should I Choose Brentwood Dental Center? 
We know you have several options for choosing a dentist in the Brentwood area. Still, our patients love our personalized approach to identifying the best possible treatments for you by considering the relationship between the current condition of your oral health. Helping you learn more about what you can do to improve your oral health and ensuring you have the best possible experience visiting our clinic are among our most important priorities. We also treat patients of all ages, which makes us a good fit for your entire family. 
What General Dentistry Services Are Offered at Brentwood Dental Center? 
General dentistry covers many preventative and restorative treatment options, many of which Brentwood Dental Center offers. Some of our most common services include: 
Tooth extractions – removing teeth that are badly damaged and do not fit in your mouth properly or do not fall out on their own to make room for adult teeth. 

Fillings – to restore smaller areas of damaged teeth to prevent further breakdown of the tooth enamel

Crowns – to adequately support and restore larger areas of broken, decayed, or otherwise damaged tooth structure

Periodontal care to keep your gums healthy and free of gum disease 

Root canals remove bacteria and infections from inside your tooth 

Night guards that protect your teeth while sleeping, especially if you tend to grind your teeth at night or have uneven biting forces that cause unnecessary tooth wear and pain in your jaw joint

Sports guards that prevent tooth injuries or lost teeth while playing sports, especially football, hockey, and other sports with higher potential for injuries 
Choose Brentwood Dental Center for Quality General Dentistry in Brentwood, TN 
At Brentwood Dental Center, we know that remembering to visit the dentist as frequently as you should be challenging, especially if you do not have a thorough understanding of why it is important. We are here to help you get the most out of each appointment and learn how to improve your oral hygiene habits in between visits to boost your oral health and, ultimately, your overall health. Contact us today to learn more about what makes us a favorite among patients in the Brentwood, TN, area or to schedule an appointment!