Be Confident in Your Dental Care
Over 40 years of exceptional care.
Brentwood Dental Center has offered cosmetic and restorative dentistry in Brentwood, Tennessee for over 40 years, providing exceptional care from a team of dedicated professionals. When you walk into our office, you are promised the kindness, warmth and welcome you'd expect from your very own home. We believe that the highest quality care never sacrifices your comfort while delivering the smile you deserve.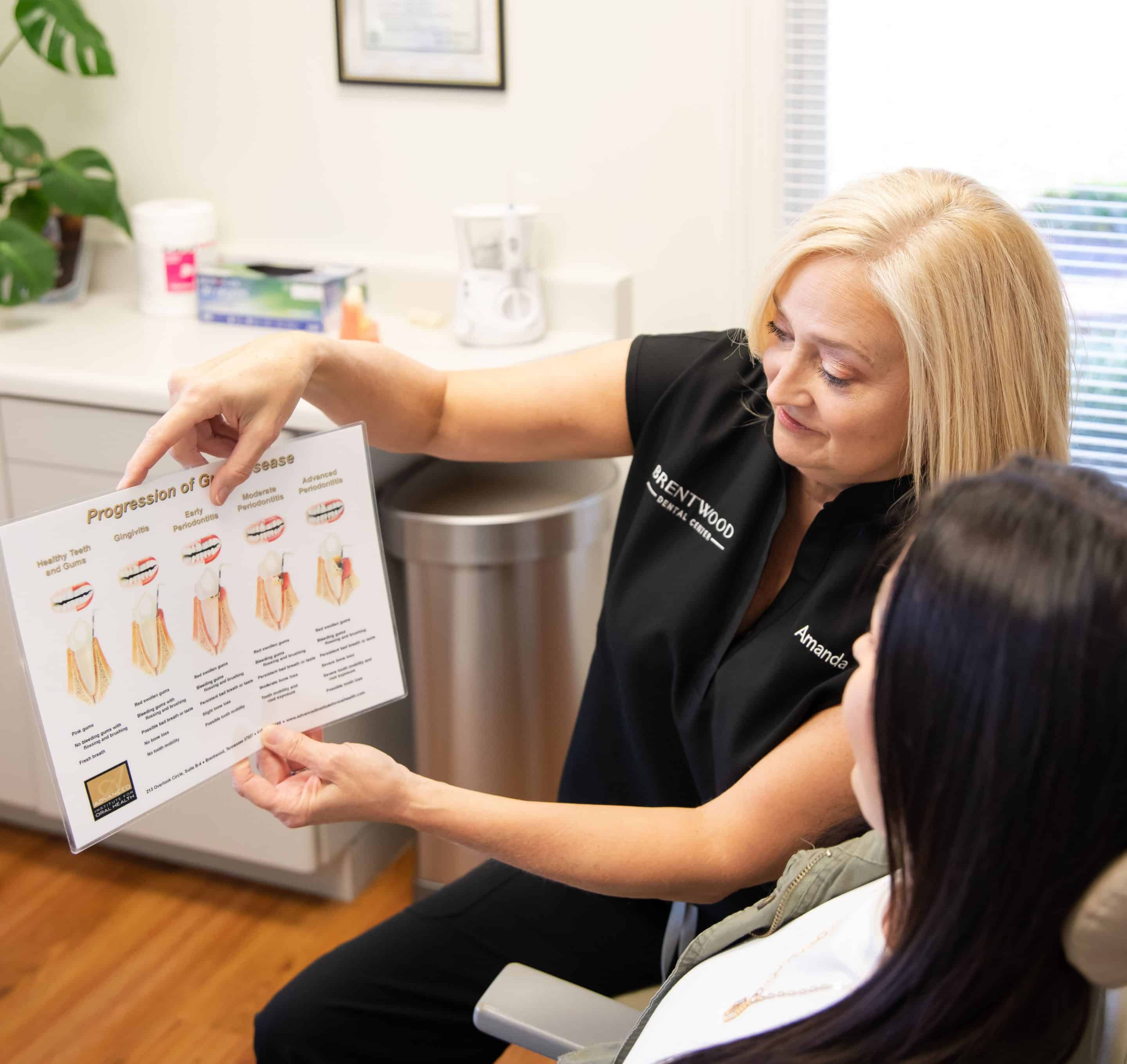 Your Trusted Dentist
Since 1980 when our general dentistry practice first opened its doors, we have utilized education and advances in dentistry to ensure every patient's level of care is of the highest quality.
At Brentwood Dental Center, we promise to provide the care you need and want. We offer the latest in dental technology coupled with a wide range of services from preventative care to cosmetic dentistry, to restorative dentistry, so you can be confident in your smile.
What Sets Us Apart
Your Home in Dentistry
At Brentwood Dental Center, you'll receive the highest quality care within a warm and welcoming environment. We are your trusted home for premier dentistry.
Empowerment Through Education
To Dr. Nelson and our staff, quality care means educating patients so they can feel empowered about their health and their smile. We'll establish what your unique goals are together, and we'll thoroughly explain the journey to a confident healthier smile.
Comfort With Care
Our office maintains a supportive network for patients because we believe that care should go hand in hand with comfort. By prioritizing both your care and comfort, we're able to fully listen to your needs and respond to them, delivering the highest standard of care in dentistry.