Teeth Whitening in Brentwood, TN
Over time, it is common for the natural brightness of our teeth to gradually fade, often resulting in noticeable discoloration. At Brentwood Dental Center, we understand the impact a radiant smile can have on your confidence and overall appearance. Our teeth whitening treatments are designed to address various levels of discoloration and deliver results that enhance your smile.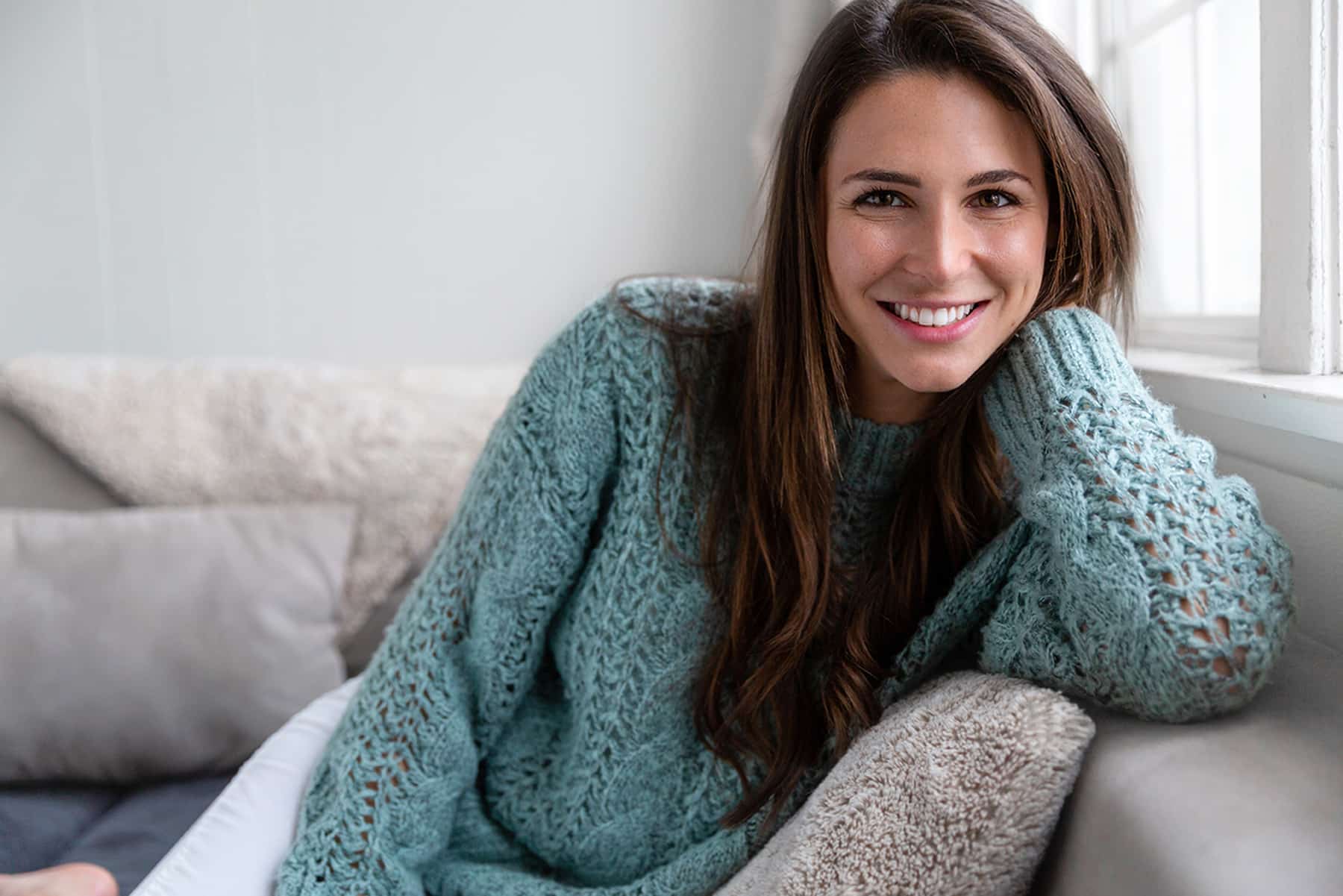 What is
Dental Whitening
?
Teeth whitening is a cosmetic dental procedure designed to rejuvenate the natural brilliance of your smile. We utilize KOR Whitening for our in-office whitening; the process targets and lifts stains from the surface of the enamel, revealing a whiter shade beneath. The simplicity of the procedure, combined with its proven outcomes, makes it an appealing choice for people who are looking to rejuvenate their appearance without the need for extensive dental work.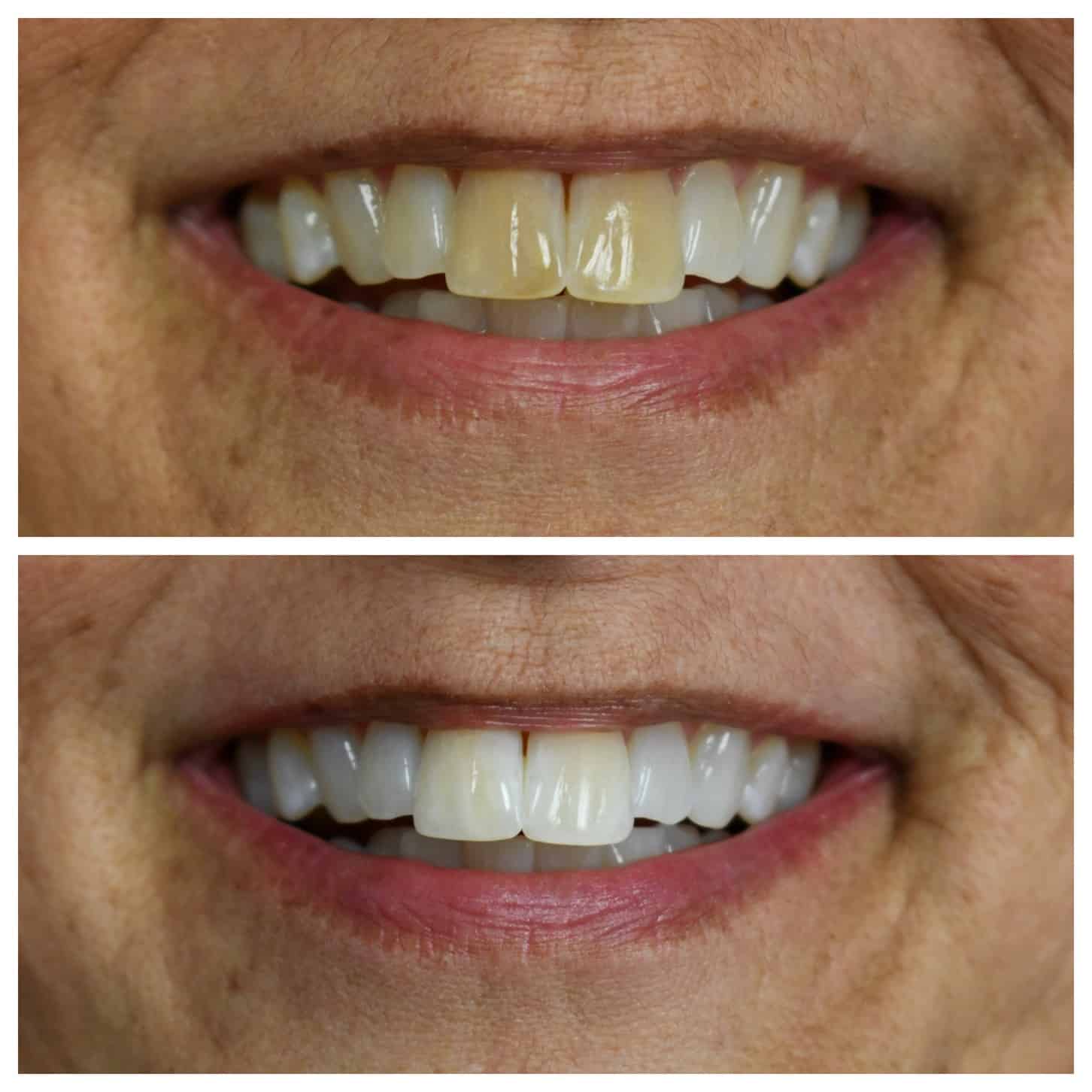 Who is a Candidate for
Cosmetic Teeth Whitening
?
Discoloration can cause individuals to feel self-conscious, impacting their willingness to smile openly and engage confidently with others. Professional teeth whitening offers a solution to people struggling with discoloration from:
Extrinsic Stains: Individuals with extrinsic stains caused by consuming coffee, tea, red wine, or tobacco products can experience significant improvement through teeth whitening. These stains develop on the surface of the enamel and can be effectively lifted to reveal a brighter smile.

Stained by Medications: Certain medications can lead to tooth discoloration during the developmental stages of teeth. Teeth whitening can help alleviate the effects of such staining.

Bleaching After Root Canal: Individuals who have undergone a root canal may notice that the treated tooth becomes discolored over time. Teeth whitening, specifically bleaching, can restore the natural color of the tooth.

Age-Related Discoloration: Over time, natural aging can lead to the gradual darkening of teeth. Teeth whitening can reverse this process, helping older individuals regain a youthful and vibrant smile.
Teeth Whitening Process
At Brentwood Dental Center, we offer two primary methods for teeth whitening: in-office whitening and take-home whitening kits. Each option caters to different preferences and requirements, ensuring that you have a personalized approach to achieving your desired smile.
At Home Teeth Whitening
We offer two types of take-home teeth whitening kits. Opalescence Go Trays are prefilled trays that are great for maintaining results or dealing with minor staining. These take-home kits offer gradual whitening over a period of days or weeks and are available in boxes of 4 at our office. 
We also offer at-home whitening with custom trays. These trays are made to match your exact smile to ensure the best possible results. Two weeks of nightly use will show whitening results. The custom trays are meant to last a lifetime and allow you to purchase KOR whitening refill syringes as needed. This approach allows you to achieve your desired level of whiteness at a pace that suits your schedule and comfort.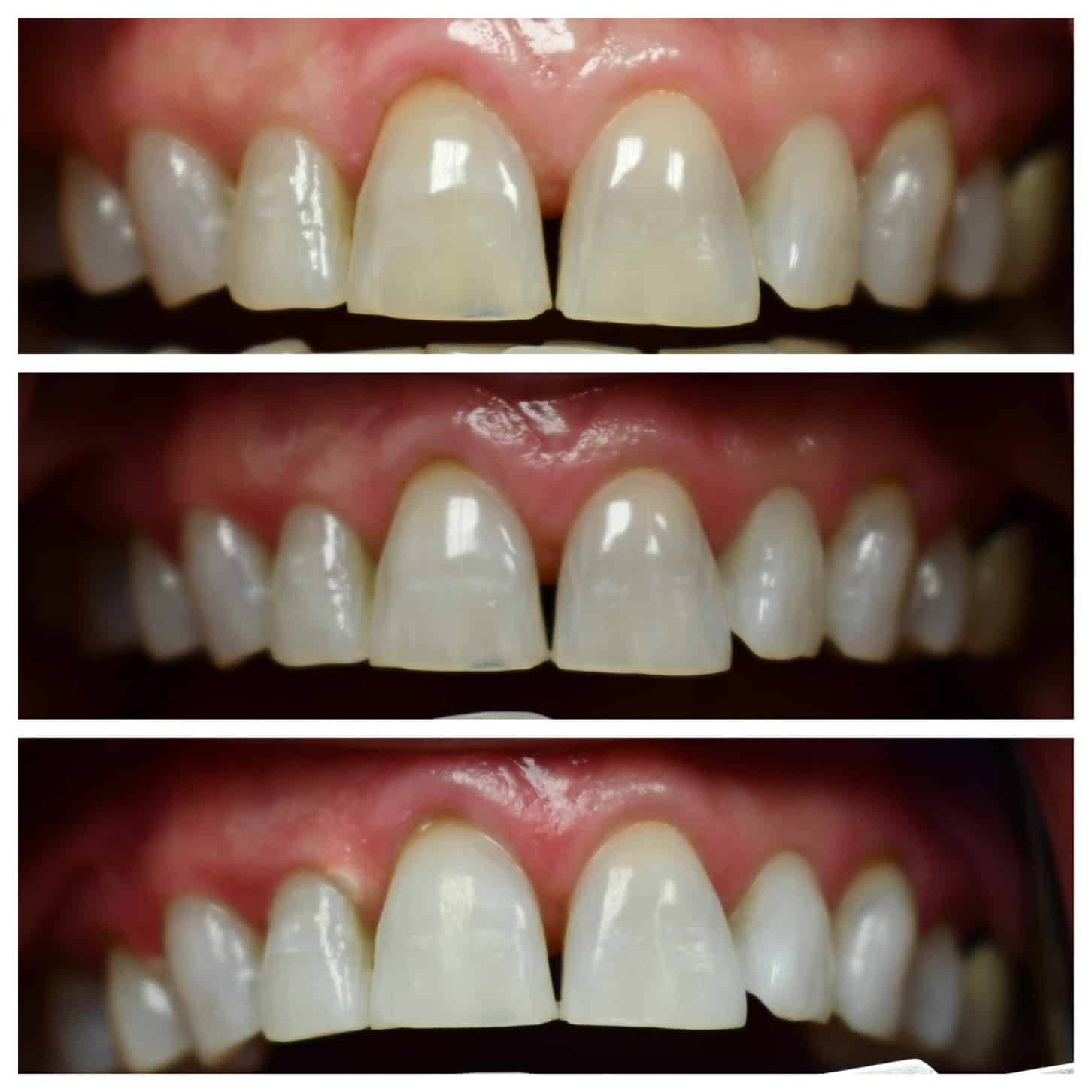 In-Office Whitening
Preparation and Examination

–

In-office teeth whitening

begins with a thorough examination to determine the current shade of your teeth and whether you're a suitable candidate for the procedure.

Whitening Gel Application

– A professional-grade whitening gel is carefully applied to the teeth. This gel contains active ingredients that work to break down stains and discoloration on the enamel's surface.

Multiple Sessions

– In some cases, achieving the desired level of whiteness may require multiple sessions. We will work with you to determine the ideal number of sessions to reach your goals.

Post-Treatment Care

– Our team will provide you with post-treatment care instructions to maximize the longevity of your results.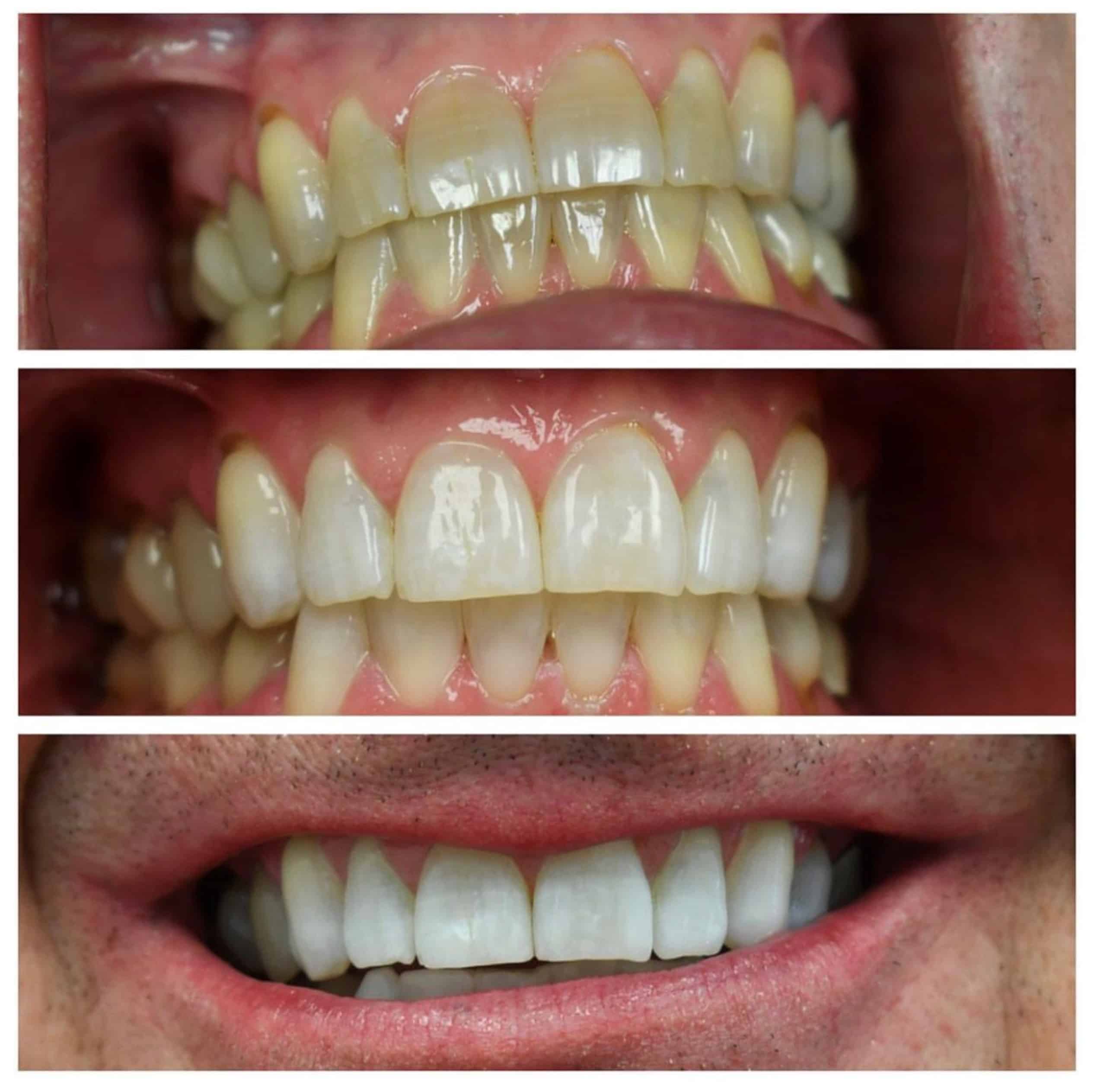 Teeth Whitening Dentist in Brentwood, TN
Don't let concerns about discolored teeth hold you back any longer. Schedule a consultation at Brentwood Dental Center in Brentwood, TN, to explore the possibilities of teeth whitening. Whether you're interested in professional in-office whitening or the flexibility of take-home kits, Dr. Nelson is here to provide the guidance and care you deserve.